WINNER OF MCCORD MUSEUM'S "IN THE FOOTSTEPS OF NOTMAN" PHOTO CONTEST
In February 2017, for the exhibition Notman, A Visionary Photographer, the McCord Museum invited amateur and professional photographers to follow the steps of the celebrated photographer William Notman, and capture an urban or natural environment in Notman's style, while remaining faithful to his technique and sense of sublime.
I was thrilled to learn that the image above, titled "Beginning of the ice canoe race", was selected as a finalist in the contest, eventually winning the jury's vote and being the grand prize winner.
The jury members for the contest were: 
• Hélène Samson, Curator of photography and the exhibition Notman, A Visionary Photographer 
• Georges Aubin, Royal Photo 
• Carlos Richer, President General Director of Marsan Col
lege
Together with the three other finalists, the image was exhibited at the entrance of the McCord Museum from March 15 to 26, 2017.
• Respect of William Notman's style:
technical quality, mastery of framing and image composition, significant use of details, harmony of light and shadow, sense of the sublime in landscapes.
• The subject:
particular attention given to the historic potential of a subject for posterity. 
• Faithfulness to the theme:
urban or natural landscape, black and white.
Below are additional images with a similar look and and feel that I had selected as candidates for submission to the contest.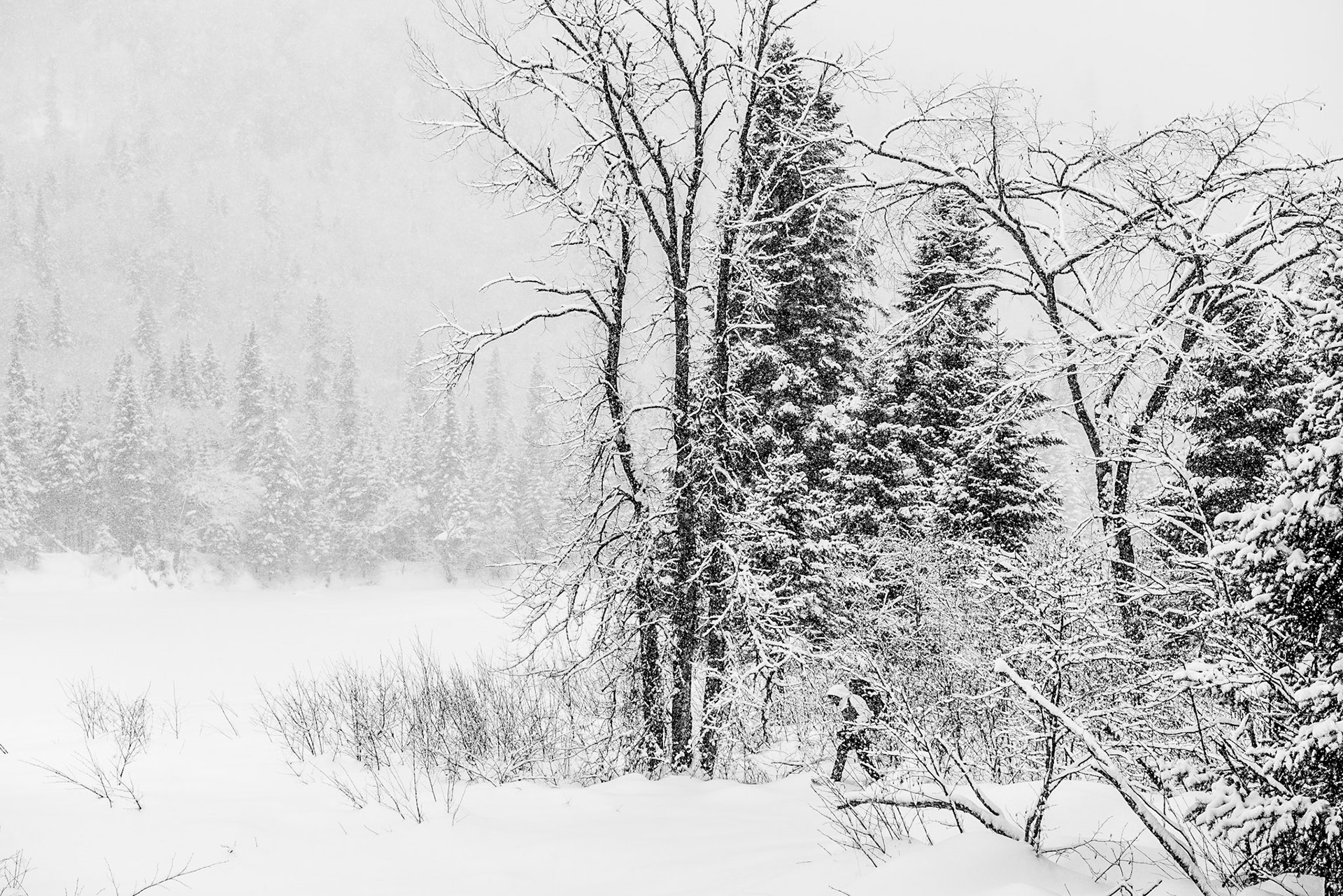 MORE IMAGES FROM THE ICE CANOE CHALLENGE 2017:
To celebrate this contest and as an ode to Notman's style, I prepared a few more selections from the 2017 race in black and white.